Welcome to
Salem UB Church
We are glad you could check us out and we hope you can join us some Sunday and meet our family.
At Salem, We are Spiritually Alive in Christ, United Together by Christ, and Being the Light of Christ!
We hope you can find your way around the Website. If you have any questions, please feel free to contact us anytime.
We hope to see you at Salem UB Church real soon.
God Bless You All
Check out this video featuring Sally Wadel, a member of Salem who, with the help of others started and continues Salem's Comfort Kitchen Ministry—serving the needs of family members and friends of those who are incarcerated. This is one way that Salem Church is being the light of Christ!
At Salem, what we are all about can be described by three phrases. We are Spiritually Alive in Christ, United Together by Christ, and Being the Light of Christ. Being "spiritually alive" means that we have received the eternal life God offers to us by receiving Jesus as our Savior, we are submitting to Him as Lord, and we are depending on the power of Christ within us (the Holy Spirit) in daily living. Being "united together" means that we come together regularly to worship our awesome God, that we commit ourselves to growing to be more like Jesus by participating in a smaller group of Christians like a Sunday School class or small group, and that we try our best to follow biblical guidelines when conflict arises among us. "Being the Light" means that the words we speak and the actions we take demonstrate who Jesus is to others in the world. It also means we use our gifts and abilities to serve Jesus and share the Good News about him with others so they can become "spiritually alive in Christ" as well!
Salem UB Word for the Week: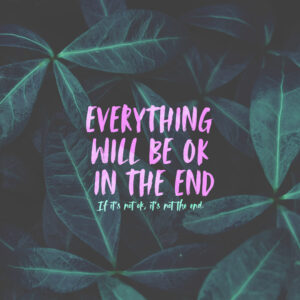 – – – – – – – – – – – – – – – – – – –
STAY TUNED FOR UPCOMING EVENTS!
WEDNESDAY NIGHT CLASSES
At this time and until further notice there will be no Wednesday Evening Classes.
*When Chambersburg School District closes for weather related reasons, Salem will not have Wednesday night activities.
SALEM UNITED BRETHREN CHURCH
What do we strive for? In a word…Authenticity. We want to know God. We want to have a relationship with Jesus, and we want it to be real.
COPYRIGHT NOTICE
The information on this site is the property of Salem United. No broadcasting or duplication of any sermons allowed without permission from Salem United Brethren Church.
CONTACT US
4349 Letterkenny Road,
Chambersburg, PA 17201
717-263-4123