Welcome to Salem United Brethren Church. Thank your for taking the time to check us out. If you have any comments/
suggestions fill out the form on our connections page.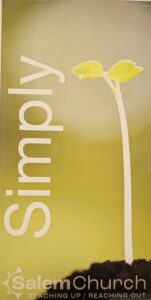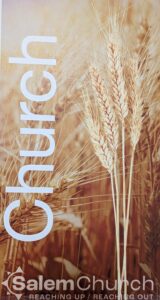 Salem UB Church YouTube Channel.
WEDNESDAY EVENING PROGRAMMING*
PRAYER GROUP (MEETING IN THEIR HOMES FOR THE TIME BEING)
* If Chambersburg Area School district closes due to weather, there will be no evening activities at the church. In case of inclement weather on the weekends, notifications will be sent our via Remind and posted on our website and Facebook pages.
Salem United Brethren Church
SALEM UNITED BRETHREN CHURCH
Knowing God's Word – Growing God's People – Showing God's World