Welcome to
Salem UB Church
We are glad you could check us out and we hope you can join us some Sunday and meet our family.
At Salem, We are Spiritually Alive in Christ, United Together by Christ, and Being the Light of Christ!
We hope you can find your way around the Website. If you have any questions, please feel free to contact us anytime.
We hope to see you at Salem UB Church real soon.
God Bless You All
Salem UB Word for the Week: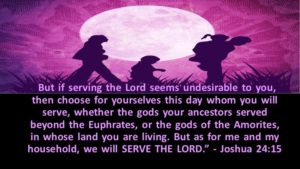 – – – – – – – – – – – – – – – – – – –
UPCOMING EVENTS
@ SALEM U.B. CHURCH
Special Guest Worship Leader:
One W.Y.M. LIVE AUCTION OF BAKED GOODS FUNDRAISER
The youth are having a LIVE AUCTION of baked goods on Saturday, May 11. Doors and kitchen open at 3:30pm with the auction starting at 4pm.
This is to raise funds for students going on two Mission Trips this year.
We are in need of donations from our great bakers within our church. Cakes, pies, cookies, breads, brownies and any other sweet treat are needed to auction off.
If you are so inclined to donate your favorite baked good, please fill out your name and item below and return it to Slugg, Mindy, Kathy Rohrer or Corey Weaver. We appreciate your willingness to support our youth!
We also need prayers for the event and for many people to come out and bid on the food items.
We are looking forward to having a great time of fun and fellowship.
Thank you so much for your support of our youth.
Baked goods should be dropped off at the Salem Community Center Friday (May 10th) between 6pm & 8pm or Saturday (May 11th) between 9am & 11am.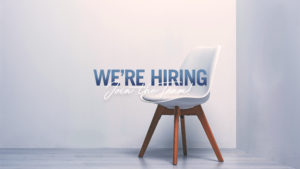 We are now hiring for our new Director of Worship position.
If you are interested in applying, please see the position description link below in White and email your cover letter and resume to Pastor Jason at jason@salemub.org
At Salem, what we are all about can be described by three phrases. We are Spiritually Alive in Christ, United Together by Christ, and Being the Light of Christ. Being "spiritually alive" means that we have received the eternal life God offers to us by receiving Jesus as our Savior, we are submitting to Him as Lord, and we are depending on the power of Christ within us (the Holy Spirit) in daily living. Being "united together" means that we come together regularly to worship our awesome God, that we commit ourselves to growing to be more like Jesus by participating in a smaller group of Christians like a Sunday School class or small group, and that we try our best to follow biblical guidelines when conflict arises among us. "Being the Light" means that the words we speak and the actions we take demonstrate who Jesus is to others in the world. It also means we use our gifts and abilities to serve Jesus and share the Good News about him with others so they can become "spiritually alive in Christ" as well!
Current Conditions at Salem
:
– – – – – – – – – – – – – – – – – – – – – – – – – – – – – – – – – – – –
SALEM'S INCLEMENT WEATHER POLICY
Sunday morning cancellation notice will be provided through Salem Church website, Salem office answering machine & WCRH Radio by 7:30 a.m. During the week, all Salem activities will be cancelled when Chambersburg Area Schools are closed or release early due to weather related conditions.
8:30 AM Traditional Service
11:00 AM Contemporary Service
WEDNESDAY FAMILY NIGHT
(September – April)
Classes for all ages
from 6:45 PM – 8:00 PM
SALEM UNITED BRETHREN CHURCH
What do we strive for? In a word…Authenticity. We want to know God. We want to have a relationship with Jesus, and we want it to be real.
COPYRIGHT NOTICE
The information on this site is the property of Salem United. No broadcasting or duplication of any sermons allowed without permission from Salem United Brethren Church.
CONTACT US
4349 Letterkenny Road,
Chambersburg, PA 17201
717-263-4123