BUILDING KIDZ 4 CHRIST BY TEACHING
THEM TO BE FISHERS OF MEN BY
REACHING UP AND REACHING OUT
KNOW CHRIST – GROW IN CHIRST –
SHOW CHRIST TO THE WORLD!
ONE WAY KIDZ MINISTRY
is a ministry that has Passion and Authenticity from those entering into our Nursery to 5th grade. Everyone can find their place in ONE WAY KIDZ MINISTRY. With a passion for the lost and hurting world, ONE WAY KIDZ MINISTRY is creating ways to build
KIDZ 4 Christ by making Them Fishers of Men.
We aim to take a different approach in reaching out and helping KIDZ along their journey. We communicate the Gospel message to KIDZ in an environment that is rated "E" for everyone.
We believe that God has uniquely called ONE WAY KIDZ MINISTRY to present the gospel in an uncomplicated and common sense way. We are truly a KIDZ MINISTRY that is committed to being
Our hope and prayers for our KIDZ is that when they graduate from ONE WAY KIDZ MINISTRY they do not graduate from their faith, but are able to continue spiritual habits in life as they take that next path in
KIDZ Safety and Security
ONE WAY KIDZ MINISTRY takes the safety and security of our KIDZ seriously.
All KIDZ activities take place in a secure environment with adults who have completed the clearances required by the state.
KIDZ NURSERY
Here at Salem Nursery our Purpose is to
Safe, Secure, and Nurturing Care to the KIDZ, infants, and toddlers while at the Salem on Sunday mornings and Wednesday evenings.
The Nursery is located in the KIDZ ZONE behind a Secure entrance in the Lower Level of the
S.U.B.
KIDZ Sunday School
Preschool KIDZ through 5th grade meet weekly on Sunday mornings in the KIDZ ZONE for KIDZ SUNDAY SCHOOL
from 9:30am to 10:35am.
We offer age-appropriate Sunday School classes with lots of fun interaction.
KIDZ Wednesday
KIDZ also meet Wednesday Night from 6:30 to 7:30pm in the

KIDZ ZONE

from September through May with age-appropriate Bible study groups. KIDZ enjoy crafts,games and activities along with their Bible lesson.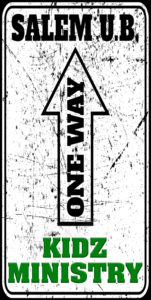 KID ZONE WORSHIP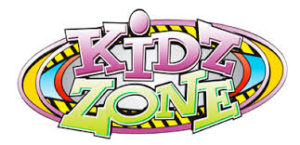 We also offer a KIDZ Message for KIDZ
ages 3 through 5th grade which is held during the sermon time of the
9:55 Sunday worship service in
The KIDZ ZONE, as well as
Kids
Sunday
school
from 9:45-10:45
. Sunday school is also held in the KIDZ ZONE.
KIDZ Ministry Mission Project.
ONE WAY KIDZ MINISTRY collects materials for Shoeboxes and collect shoeboxes filled with gifts that get delivered to children in need around the world. Each box is an opportunity for a boy or girl to experience the love of God in a tangible way and hear the Gospel. Many boys and girls who receive shoebox gifts also enroll in our follow-up discipleship program, The Greatest Journey, where they learn to follow Christ and share Him with others. It all starts with a simple gift.